Articles in press
Articles in press are accepted, peer reviewed articles that are not yet assigned to volumes/issues, but are citable using DOI. More info
The Holy Grail of biodiversity conservation management: Monitoring impact in projects and project portfolios
P.J. Stephenson

10.1016/j.pecon.2019.11.003
•

Existing project management guidelines inadequately address the issue of planning projects in a project portfolio and how to aggregate data, so many conservation projects are badly monitored.

•

To enhance programme delivery and monitoring, I define Five Steps to Conservation Impact around: Planning; Common; Indicators; Monitoring; Interpretation; Action.

•

These steps differ from other project management guidelines by linking common goals with common indicators and measuring aggregated conservation impact.

•

Enabling conditions to ensure success include: senior managers are willing to establish a results-based management culture; attribution is considered an aspiration not a hindrance; capacity and tools are in place.

•

Making impact monitoring the norm will require a culture change within the conservation community.
Open access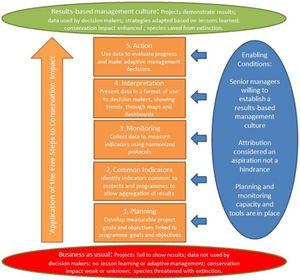 Available
online 7 December 2019
Balancing land sharing and sparing approaches to promote forest and landscape restoration in agricultural landscapes
Paula Meli, José María Rey-Benayas, Pedro H.S. Brancalion

10.1016/j.pecon.2019.09.002
•

Land sharing/sparing approaches offer interdependent and complementary opportunities for Forest and Landscape Restoration.

•

Landscape configuration and governance issues drive the focus, forest types, and location of the restorative interventions.

•

Sharing/sparing opportunities should consider the social context and a multi-stakeholder process.
Open access
Available
online 14 November 2019
Airport noise and wildlife conservation: What are we missing?
Renata D. Alquezar, Regina H. Macedo

10.1016/j.pecon.2019.08.003
•

Airport-produced noise is unsuitable for areas of wildlife protection.

•

Noise can generate stress and jeopardize wildlife reproduction.

•

There is a need in Brazil to implement noise regulation within areas of wildlife protection.
Open access
Available
online 19 October 2019